About Paul
A respected advocate of third-party logistics providers, mentor to supply chain management professionals, and advisor to numerous industry boards and organizations, Paul Delp has served as President of the American Chain of Warehouses since 2010. He is president and owner of Lansdale Warehouse, a family-owned-and-operated logistics provider strategically located between Allentown and Philadelphia, Pennsylvania. Paul earned a Bachelor of Sciences from Penn State University and is actively engaged with this leading university in the development and delivery of continuing education relevant and useful to logistics professionals. Paul Delp is a supply chain management thought leader regularly featured in the American Chain of Warehouses newsletter "ACWI Advance" which is geared to serving the information needs of the warehouse logistics profession, particularly with an eye to regulatory issues and challenges.
❝If you're looking for a logistics partner that can deliver results, look no further than the American Chain of Warehouses.❞
Paul Delp
President, American Chain of Warehouses
Our Facilities
American Chain of Warehouses boasts over 12 million square feet of warehouse space and deploys advanced Warehouse Management Systems and technologies for efficient management of customer inventories.
Strategic Warehousing DC Locations
At the American Chain of Warehouses, we have an extensive logistics network in all major metropolitan areas, ensuring speedy response and guaranteed delivery to the largest consumer markets.
Logistics Technology for 24/7 Visibility
Our companies invest in technology and run warehouse management systems, with products scanned at entry and accurate information about your orders accessible when you need it, from where you are.
Warehousing Services You Need & Quality Assurance
From inventory management to custom packaging and e-commerce fulfillment, we can support the full spectrum of logistics service requirements.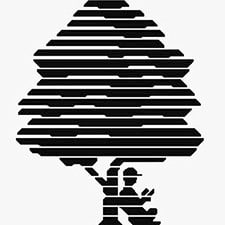 Privately Owned
Because our member companies are privately owned and operated, you deal directly with decision-makers and enjoy personal attention and agile response.
Let us match you with the best warehouse logistics provider, at no cost to you!